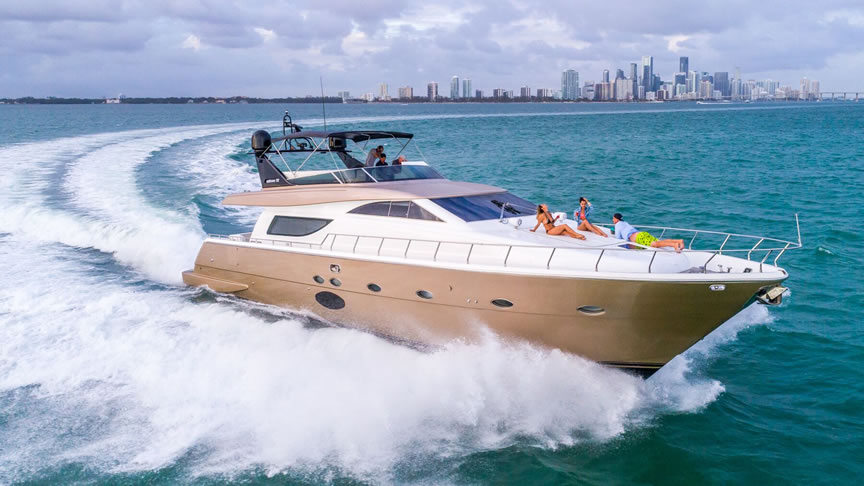 72 Ft Boat Length
13 Cruising / 8 Sleeping
4 Staterooms
4 Bathrooms
Stand up paddle board & Water toys
A seductive combination of style and exclusivity, the 72 Uniesse Yacht "NEXT" delivers on all fronts. From bow to stern, every detail has been crafted to perfection. Inside, the main saloon is a large welcoming space; full of natural light, hand-finished furnishings and state-of-the-art technology. The outstanding level of design and craftsmanship continues below deck, where both the owner's stateroom and guest cabins offer privacy and extravagance in equal measure. 72 Uniesse Yacht "NEXT" is a perfect charter yacht for Miami which also includes Water-toys, Paddle Boards and entertainment space on the flybridge. Experience the feeling of pure luxury as you board the 72 Uniesse "NEXT" yacht. With expansive decks that offer plenty of areas to sunbathe as well as an exquisite al fresco dining area, this is one of the most desirable yachts available for charter / rental in Miami, South Beach & Bahamas. Indulge yourself with a Miami day charter through beautiful Intracoastal Waterways or journey further to the Bahamas, Florida Keys, and beyond on this beautiful 72ft Uniesse Yacht.